10GBase-T Switch vs 10GB SFP+ Switch: How to Choose?
10GbE switch plays an essential role in 10G Ethernet network solutions. Generally, there are two 10GbE switch solutions for the 10GbE link: 10GBASE-T switch vs 10GB SFP+ switch. How to choose the most appropriate 10G connectivity solution? The answer will be unveiled in this article.
10GBase-T Switch Introduction
10GBase-T switch supports 10G transmission over RJ45 ports, which is used to address the bottleneck problem and create great ROI and performance. It can provide backward compatibility with legacy networks such as 100/1000BASE-T and work with existing structured cabling systems, providing IT technicians with the most flexibility in server placement. Take FS S5850-48T4Q 10Gbase-t switch as an example. It comes with full line-rate switching at L2/L3 with 48x 10GBase-T RJ-45 ports and 4x 40Gb QSFP+ uplinks in a compact 1RU form factor. All the 10GBASE-T copper ports can auto-negotiate and communicate effectively with legacy 1Gbit/s and 100Mbit/s server connections.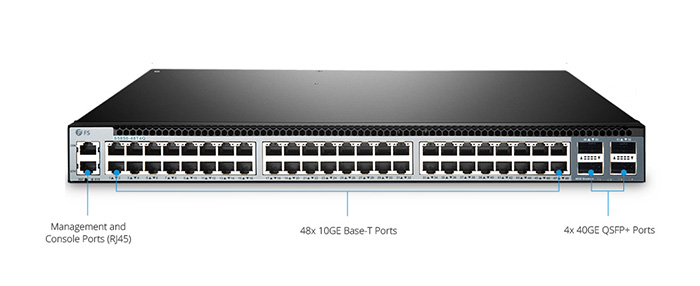 Figure 1: FS S5850-48T4Q 10GBase-T Switch
10GB SFP+ Switch Introduction
10GB SFP+ switch refers to the L2/L3 Ethernet switch that has 10G SFP+ normal ports and certain 40G uplinks. With the performance of superior throughput and latency, the 10GbE SFP+ switch is a cost-effective solution compared to Gigabit network switch. Due to the attractive improvement in bandwidth, port density and reduced power consumption, 10GbE SFP+ switch has become the choice for the latency-sensitive application. For example, FS S5850-48S6Q SFP+ switch is a low latency 10GB SFP+ switch with 48x 10Gb SFP+ ports and 6x 40Gb QSFP+ uplinks.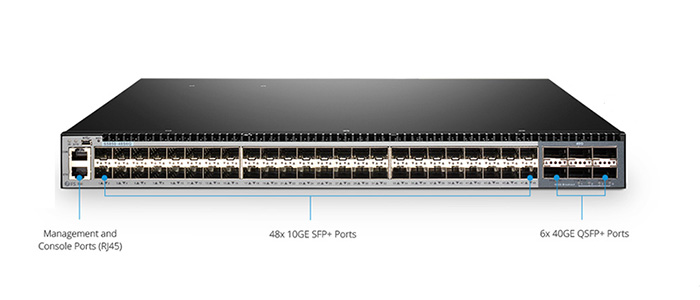 Figure 2: FS S5850-48S6Q 10GB SFP+ Switch
10GBase-T Switch vs 10GB SFP+ Switch: How to Choose?
10G network is now ubiquitous in the data center, enterprise network and even home networking. As two kinds of 10G network solutions,10GBase-T switch and 10GB SFP+ switch have differences which are the reference factors when making a choice between them. Then 10GBase-T switch vs 10GB SFP+ switch: what are their differences and how to choose?
Transmission Distance
10GBase-T switch mainly uses copper cables (sometimes fiber optic cables) such as Cat6, Cat6a, Cat7, etc. It is fit for the network environment covering within 100m. However, 10GB SFP+ switch deploys fiber optic cables to transmit data, the maximum transmission distance of which is up to 100km, far exceeding the transmission distance of copper cables. Therefore, 10GB SFP+ switch can be applied in a network covering a longer distance.
Backward Compatibility
10GBASE-T switch owns the advantage of being an interoperable and standards-based technology. It provides backward compatibility with legacy networks. While the 10GbE SFP+ switch is limited with little or no backward compatibility.
High-Speed Application
With the compelling improvement in lower latency and power consumption, 10GbE SFP+ switch fits well for large high-speed networking applications. Also, its high port counts can benefit high-density network builds. Therefore, it is suitable for business-oriented network. As for the 10GBase-T switch, those with fewer ports (such as 8 ports) are suitable for home use but those with more ports like 48 ports are appropriate for the enterprise networks.
Price
On today's switch market, the price of the 10GBase-T switch is often higher than that of 10Gb SFP+ switch, of course, with the same switch level. If both of them can meet your needs, you can choose a 10GB SFP+ switch to save cost.
Conclusion
When you have to choose between 10GBase-T switch vs 10GbE SFP+ switch for the best 10G network solution, you should make a decision based on your real needs. In general, for equipment that transmission distance is crucial, a 10GB SFP+ switch is more suitable. However, if flexibility and compatibility are more vital, you may consider a 10GBase-T switch. Both of them should find the respective appropriate role in network design and practice.
Related article:
You might be interested in
Subscribe to Get Latest News
Videos
FS Same Day Shipping Ensures Your Business Success