Case Study: Where Is Ethernet Cable of Various Lengths Deployed?
An Ethernet cable or network cable serves the basic purpose to connect devices to wired networks. Not all Ethernet cables are created equal because different categories or lengths of Ethernet cables have some specific application scenario either around our home, office or in the data center. If you've ever found yourself in need of an Ethernet cable without any idea of which one you should pick, you're not alone. This post focuses on the case study of which Ethernet cable length to run and how long Ethernet cable and short Ethernet cable perform certain tasks in particular situations.
What Is Ethernet Cable and Where Is It Used?
The Ethernet cable, also called LAN cable, has eight wires twisted internally and can be plugged into Ethernet ports on the computer, switch or server in order to obtain access to the network. The copper Ethernet cable is so prevalent in homes and businesses where buildings can simply be labeled 'all-copper' to signify that every wire running through the structures is comprised of copper. The copper Ethernet cable is also an indispensable part in data centers by offering low cost and easy-to-install advantages although fiber cables have already occupied a larger share in data centers, especially for backbone applications. Copper Ethernet cables, especially the short Ethernet cables are predominated adopted as the most optimal and cost-effective cabling solutions in data centers.
Case Study: Which Ethernet Cable Length Should I Run?
What is the recommended Ethernet cable length for a particular copper network or how long can a network cable be? Generally speaking, Ethernet cables with RJ-45 modular plugs can have maximum length up to 100 meter before signals need regenerating via an Ethernet switch. For longer transmission, the speed will decline due to signal attenuation. Therefore you should use the most appropriate network cable length in interconnecting switches in a local site, or connecting a router/host to a switch, or connecting a router to a computer to ensure stationary signal strength. Ethernet cable with various lengths can be deployed in different situations and each type of usage can benefit from an unique length range best fit for that application.
Deployment Scenario in Home and Business
For home and business copper wiring project, the most optimal Ethernet cable length deployed is strictly dependent upon the distance between the devices that are linked. For regular household or business runs, Ethernet patch cables terminated with RJ45 modular plugs are often enough to meet the links no further than 60 meters. However, for custom installations requiring longer lengths, bulk cables which are often sold in bulk quantities would be deployed behind a wall or above a ceiling for longer transmission. Figure 1 illustrates a typical deployment scenario of Ethernet patch cable in small and medium-sized business to carry signals from a switch to PCs, network printers and Internet phones in a LAN (Local Area Network).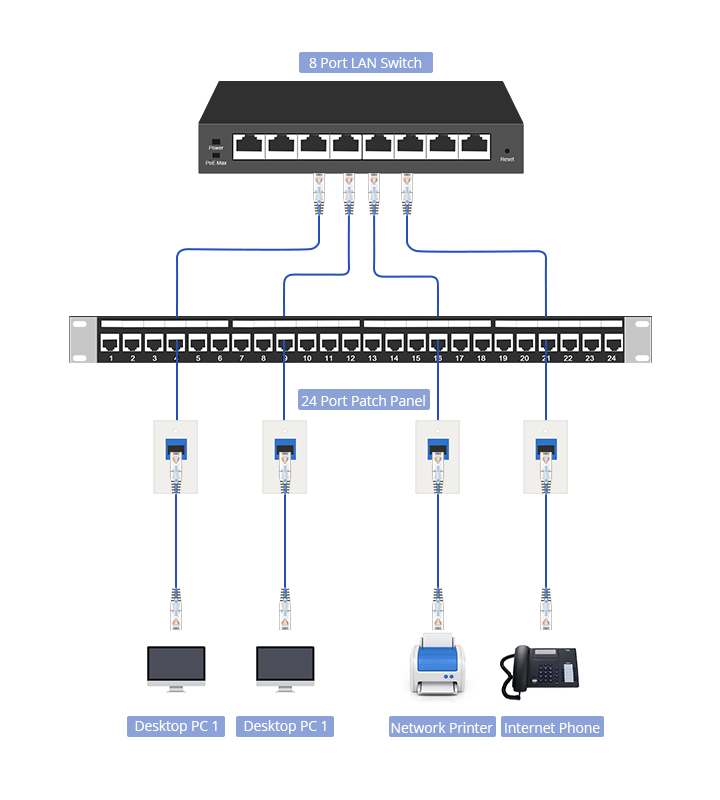 Figure 1: Ethernet Cable Deployment in a Typical LAN
Deployment Scenario in Data Center
Short Ethernet cables (approximately with the length ≤ 5 meters) are more preferred in data centers to achieve cross-connects in adjacent cabinets or inter-connects in the same cabinet. These short patch cables come in handy when you want to connect two ports which sit close to each other. As illustrated in figure 2, the 6 ft Cat6 patch cable is installed here to link the patch panel and the switch in the same rack. For cross-connects in adjacent racks, the short Cat6 plug to plug trunk cables are utilized to allow fast and easy installation with reduced labor costs. The short Ethernet cable with lower price is easier to install and maintain, ideally suited for places where maximum density is required.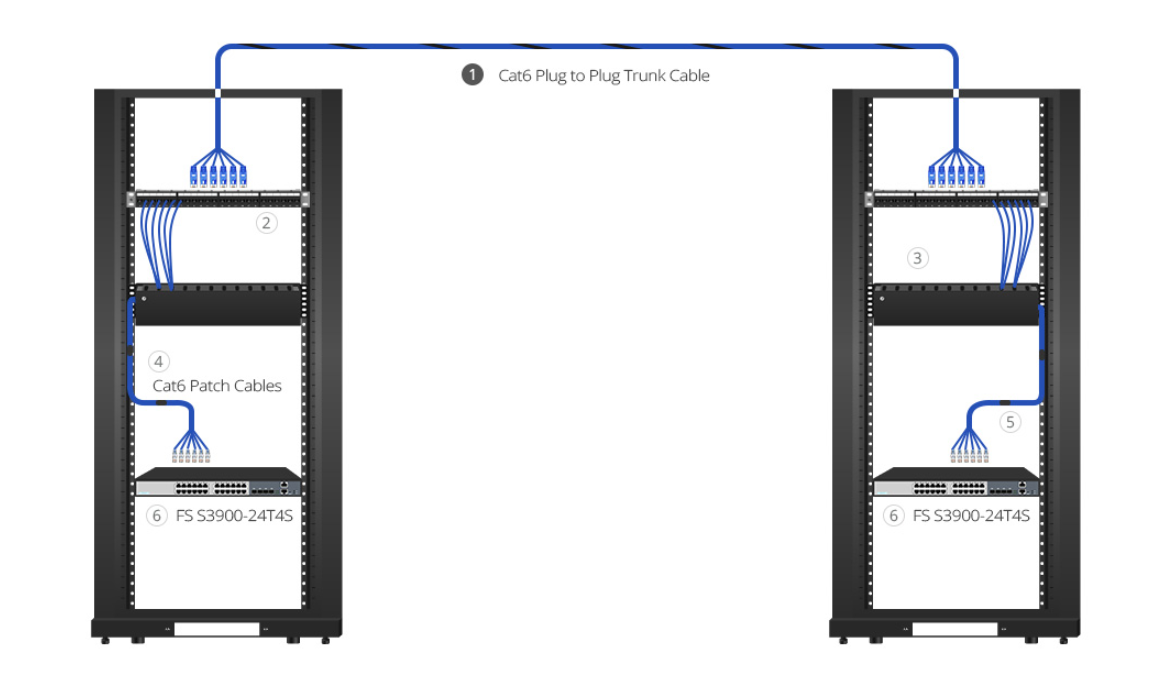 Figure 2: Ethernet Cable Deployment in Data Centers
Products in Figure 2 are listed in the chart below:
| Item No. | ID# | Description |
| --- | --- | --- |
| ① | 69066 | 3m (10ft) 6 Plug to 6 Plug Cat6 Unshielded PVC CMR (Blue) Pre-Terminated Copper Trunk Cable |
| ② | 69180 | High quality 24 Ports Cat6 Unshielded Feed-Through Patch Panel, 1U Rack Mount |
| ③ | 29038 | 1U Plastic Single-side Horizontal Cable Management Panel with Finger Duct |
| ④ | 70611 | 6ft (1.8m) Cat6 Snagless Unshielded (UTP) PVC CM Ethernet Network Patch Cable, Blue |
| ⑤ | 61882 | 25m/Roll 1000in.L x0.48in.W Back to Back Magnetic Cable Tie-Black |
| ⑥ | 72944 | S3900-24T4S Fanless 24-Port 10/100/1000BASE-T Gigabit Stackable Managed Switch with 4 10GE SFP+ Uplinks |
How FS Ethernet Cables Meet Your Demands?
To meet customers'demand for high performance copper networking infrastructures, FS provides a full portfolio of Ethernet cables with customized lengths including Ethernet patch cable, pre-terminated copper trunk cable, and bulk cable solutions to build reliable networks and improve network efficiency.
Ethernet Patch Cables
FS Ethernet patch cable is a reliable and secure choice for LAN networks. The Ethernet patch cable portfolio includes Cat5e patch cable, Cat6/6a patch cable, Cat7 patch cable and Cat8 patch cable which have passed the Fluke Test to meet industry TIA/ISO standard. The 28 AWG slim patch cable certified by the TIA568.2-D standard has a smaller cable diameter, which can save up to 36% space than common Ethernet patch cables.
Pre-terminated Trunk Cables
FS pre-terminated trunk cable assemblies are designed to improve efficiency and reduce labor cost and waste in large infrastructures for high-density cross-connection and patching systems. These copper trunk cables are factory terminated, providing an easily installed and cost-effective alternative to individual field-terminated channels.
Bulk Cables
The Ethernet bulk cables provided by FS are CMR or CMP rated for cable jacket and sold in 305 meters rolls. These bulk cables are matched with keystone jacks or connectors/plugs and the ideal choice for making your own cable assemblies in cases where you have complex wiring requirements or you need to install bulk cable behind a wall or above a ceiling.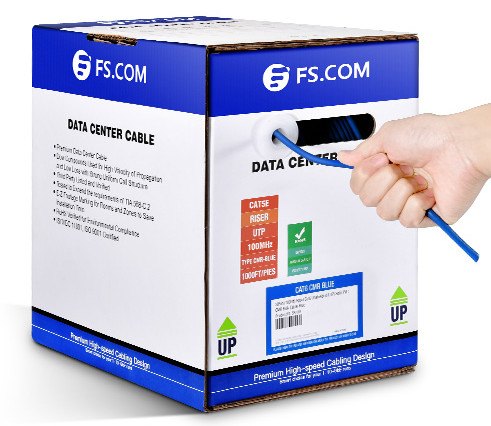 Conclusion
To maximize cabling performance, it's important to ensure that the Ethernet cable length meets the requirements outlined for your particular project. For data centers copper networking infrastructure, short network cables are the premium choice to make cross-connects and inter-connects for high density cabling systems. For general household and business demands, longer Ethernet cables are more commonly adopted to set up wired Internet connections. Keep in mind that longer Ethernet cables may result in signal attenuation and slower transmission speeds, that's why the Ethernet cable length rarely exceeds 100 meters so you're unlikely to experience much speed drop-off.
Related Article: Network Cable Standards for Generic Cabling: TIA 568 vs ISO 11801 vs EN 50173
You might be interested in