What Is VPN Router and Why You Need It?
It's probably fair enough for a start-up company to use consumer-grade, regular network router. But as your business expands, the network must evolve in parallel to meet the escalating requirements – for example you may need to connect more than a handful of remote devices to the company's network. Then this is exactly the right time to upgrade and import a VPN Gigabit router to deliver more robust, efficient and secure performance. So what is VPN router? How does it differ from standard VPN client applications? And how does VPN router benefit us? We will shed some lights on these issues.
VPNs (virtual private networks) works to encrypt, or secure your internet connection. A VPN creates a hidden tunnel within a public or unprotected network that protects all of your internet activity – by changing your real IP address into an anonymous one. We're reaping great benefits from using VPN, like getting around region restrictions, getting protected from ISP snooping, bypassing censorship and access region-restricted websites, among other charming features.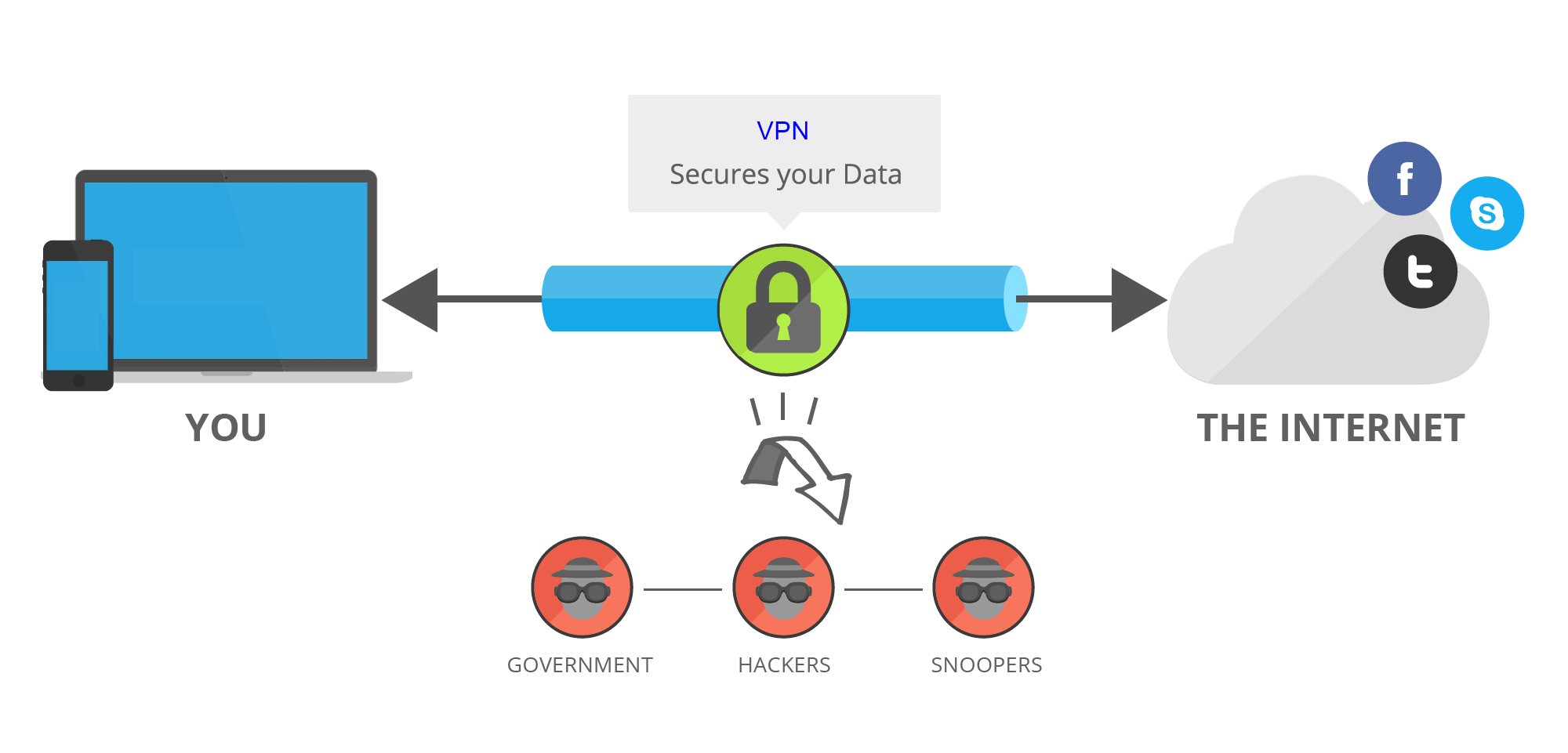 VPN router can be seen as a normal Gigabit router that has VPN client software installed on it. Every device that connects to the VPN router is therefore protected by VPN. While a VPN connection can encrypt an individual device, a VPN network router protects multiple devices (computers, tablets, smartphones and etc) at once. VPN router also offers the convenience to encrypt all of your devices from one source, on one connection. It fits perfectly for families or households with a variety of internet-based devices. Using a VPN router will ensure your privacy and security with complete ease.
VPN router can ensure all of your devices to be safe and secure, and it also boosts some advantages in saving your time and money. VPN Ethernet router generally provides you with the following benefits.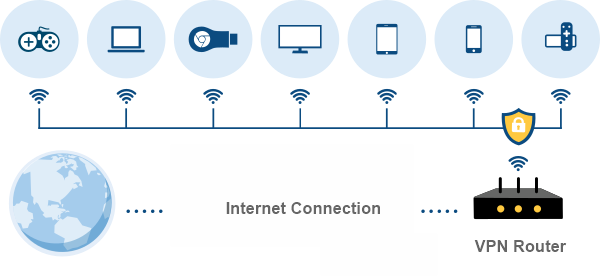 Protect Multiple Devices at Once: a VPN router allows you to protect all of your electronic devices from at the source – it's safe, convenient, and easy to do with a VPN router.
Extreme Convenience: With a VPN router, you don't have to set up a VPN software on every single device – just set up the VPN on the router and you can get it up and running, and any device connected to the VPN router can use VPN services.
Superior Compatibility: VPN router can deliver VPN service to any Wi-Fi enabled device – computers, phones, pads, smart TVs… Any device that has Wi-Fi can connect to your VPN router and share on VPN access.
Completely automated: VPN router will always connect to the Internet through VPN service. No need to connect to the VPN client on all your devices every time. Which frees you from worrying about forgetting to connect to the VPN.
Secure Non-native Devices: VPN routers secure non-native devices that aren't normally supported for VPN use, such as Apple TV, PlayStation 3, and many more.
Unblock application and content: Located in a country that blocks certain application or contents? A VPN router enables you to bypass the restrictions and connect to the Internet via encrypted VPN tunnel through another country entirely.
For households and businesses alike, the obvious advantages like improved security & reliability, ease of use and cost-saving makes the shift to a VPN Internet router a wise decision. So how to buy VPN router while avoiding misleading claims and hidden chargers? FS.com newly developed VPN routers for home and business are designed with the most reliable, high quality hardware and sophisticated routing features. The specification of the Gigabit VPN router is listed as follow.
| | | |
| --- | --- | --- |
| Product Image | | |
| Name | ER-5 VPN Router | ER-6 VPN Router |
| Network Interface | 5x Gigabit RJ45 Ports 1x USB3.0 | 6x Gigabit RJ45 Ports 2x USB3.0 |
| CPU | MT7621A Dual core 880Mhz | Intel Atom D525 Dual core 1.8 Ghz |
| FLASH | 2GB | 16GB |
| Power supply | AC Input 100-240V 50-60Hz | AC Input 200-240V 50-60Hz |
| RAM | 4Gbit DDR3 | 2Gbit DDR3 |
| Max. Power Consumption | 30W | 25W |
| Application Scenario | Over 120 Terminals | 300 Terminals |
| Router Price | US$ 82.00 | US$ 240.00 |
The best VPN router is a good investment if you cares about your privacy and security while on the internet. Only takes a few minutes to set it up, you will get an additional layer of security. So why not make this right move then keeping ISP spying out of your network? Getting started with FS.com VPN router today to begin encrypting all of your devices. For any question and problem you may encounter, our technical support team is ready to help. By the way, FS.com also specialized in offering network solutions tailored for Ethernet switch like 10Gbe switch, 25GbE switch and higher-end 40/100GbE switch. Contact us via sales@fs.com to get more info.
You might be interested in