Better Organizing Cables on Equipment Rack With FS Cable Managers
Aug 8th, Shenzhen, FS News – FS provides a wide range of cable manager products for both copper and fiber installations which economically and efficiently help manage and protect cables in racks, cabinets, and enclosures.
Improper cabling is one of the main reasons for network problems and shutdown in today's data center, especially in the high density data center. Thus, cable management is one of the most important aspects of data center design. With good cable management, you can maximize the efficiency and reliability of your data center cabling.
Cable manager is an economical and efficient solution to manage high density structured cabling in data centers and telecommunication rooms, which allows the maximum amount of cables to be organized in a minimum amount of space.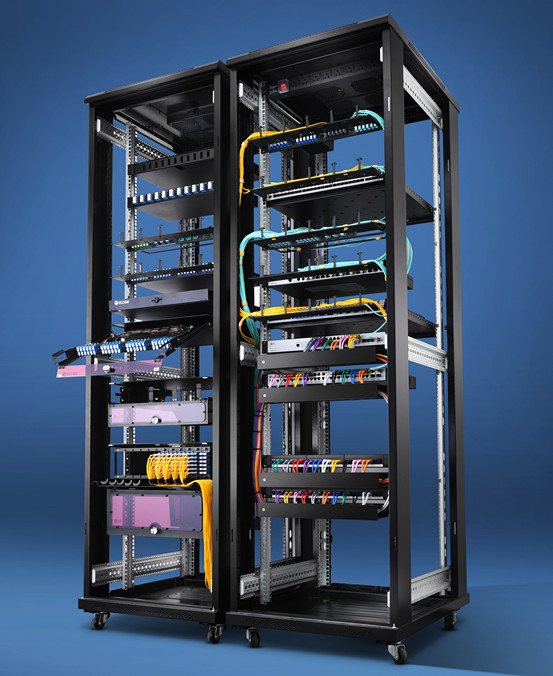 In order to help you achieve nice cable management, FS offers a wide range of cable managers. 1U, 2U and 3U sizes are available, which give customers a choice of less rack space or more capacity. In addition, vertical and horizontal panels made of plastic or metal can be also found in FS. All the cable managers provide effective support and organizations of cables, patch cords, and other equipment improving overall network management. They are adaptable to various applications, easy to installations, moves, adds and changes.
Most of the popular cable manager types are in stock now, including 1U metal/plastic single-side horizontal cable management panel, 1U metal horizontal cable management panel with 5 rings, 2U plastic single-side horizontal cable management panel, etc. For more details, please contact us over sales@fs.com.
FS is a leading manufacturer and supplier of fiber optic subsystems, components and solutions. With last four years growing, we have built our strong and professional teams in optical communication product R&D, systematic solution and supply chain management. Nowadays, we are doing business with more and more worldwide well-known corporations like CloudFlare, EXFO, Apple, MRV, JDSU, ADTRAN, Avago, EMC, etc., who have put large volume of our products into production for their Data Center or Cloud Computing application and speak highly of our service and products. We will be working together with our customers, partners and co-workers to benefit them more and contribute more to the global popularity of optical communication.
You might be interested in