Cost-Effective Product Solutions of Data Center & FTTX/PON Launched in FS
Nov. 30th, Shenzhen, FS News – This week, two new product solutions of data center and FTTX/PON were launched officially on line this week. In these two solutions, we recommend the most cost-effective products for your data center and FTTX/PON applications which offers the most reliable and valuable performance to your fiber systems.
The previous two solutions including fiber optic connectivity and LC products are highly acclaimed by users. In order to further bring convenience and enjoyment to our customers, this week, we launched another two product solutions which meet the demands of data center and FTTX/PON applications.
Data Center Solutions
FS provides comprehensive network cabling products to meet the expanding requirements of today's high density data centers, with a range of structured cables, cable management devices, power distribution units for fiber and copper application. They can help to create a durable, scalable and future-proof network to support future migrations to 40 and 100G.
FTTX/PON Network
FTTX/PON network is certainly one of the fastest growing applications worldwide. FS offers a variety of options to achieve "end-to-end" FTTX/PON architectures including all components along the fibers route—from the central office to the end user: FTTX Fiber Cables, Fiber Optic Accessories, Fiber Optic Splitters, Optical Amplifier, Fiber Optic Splice Closures, Optical Distribution Cabinet (ODC), Testers and Tools.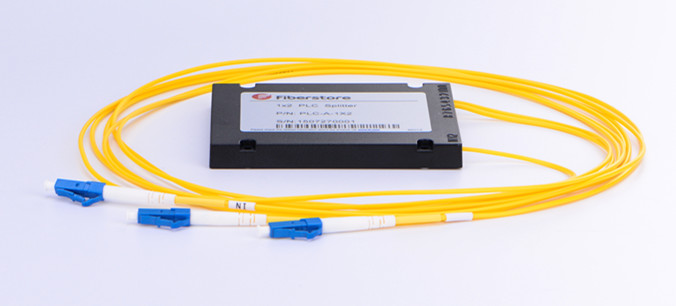 More cost-effective product solutions are coming soon. Please stay informed with us!
FS is a leading manufacturer and supplier of fiber optic subsystems, components and solutions. With last four years growing, we have built our strong and professional teams in optical communication product R&D, systematic solution and supply chain management. Nowadays, we are doing business with more and more worldwide well-known corporations like CloudFlare, EXFO, Apple, MRV, JDSU, ADTRAN, Avago, EMC, etc., who have put large volume of our products into production for their Data Center or Cloud Computing application and speak highly of our service and products. We will be working together with our customers, partners and co-workers to benefit them more and contribute more to the global popularity of optical communication.
You might be interested in