FS Releases 400G QSFP-DD SR8 Transceiver for Next-Generation Network
Dec. 9th, FS News - FS announced the availability of 400G QSFP-DD SR8 optical transceiver and MTP-16 fiber cable for 400G data transmission.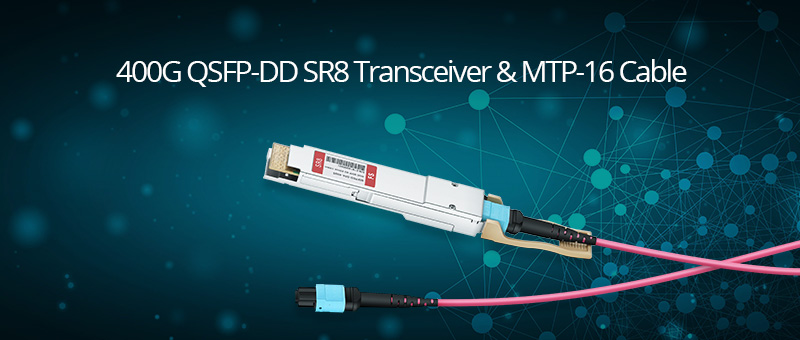 As one of the new generation of cloud computing network solutions, 400G QSFP-DD SR8 transceiver can meet the bandwidth requirements of large-scale data centers and 5G applications such as data center interconnection, enterprise access to cloud-based IT applications, top HD video streaming, etc.
The "QSFP-DD" stands for quad small form-factor pluggable double density and the "SR" means short range. FS 400G QSFP-DD SR8 transceiver supports 400 Gbit/s over eight lanes and has passed BER & Ethernet tests. Designed with an MPO connector, this 400G transceiver can be used with OM4 MTP-16 cable. This transceiver could support power dissipation less than 10W and could hold the case temperature range from 0 to +70℃.
In addition to the 400G QSFP-DD SR8 transceiver, FS will continue to develop more 400G products in 2020.
About FS
FS has set the goal to provide high quality and cost-effective data centers, enterprise and Internet access networking solutions for global customers. Since then, the company has built up global branches and warehouses within the United States, Germany, United Kingdom, Australia, Singapore, and Russia. In the future, more branches and warehouses will be set up. This allows FS products to be exported to companies and individuals all around the world. More information is available at www.fs.com.
You might be interested in