Suffering From Wi-Fi Congestion? Solution: FS Wi-Fi 6 Dual-Radio Access Points
When the word "Congestion" shows up, what related words come to your mind? "Network Congestion" must be on the list if you're just viewing this post via electronic devices. When connecting to wireless networks, complaints like: "Our network connection is really BAD." "The live streaming loads slowly and keeps buffering." "I can't open the web pages." are not uncommon in your life, I suppose. Although the bad Wi-Fi connection is a temporary state of the network, it's still regarded as an urgent issue to be solved in both home and enterprise networks.
Why Is My Wi-Fi So Slow?
Frequency radios are one of the major influencing factors of the wireless network conditions, namely, your Wi-Fi connection. 2.4 GHz and 5 GHz are the two common radios in the wireless field. 2.4 GHz vs 5 GHz: 5 GHz has 25 non-overlapping channels, over 8 times than 2.4 GHz. 2.4 GHz with lower bandwidth transmit at a slower speed, is more susceptible to interference from other devices but better at penetrating walls for longer ranges.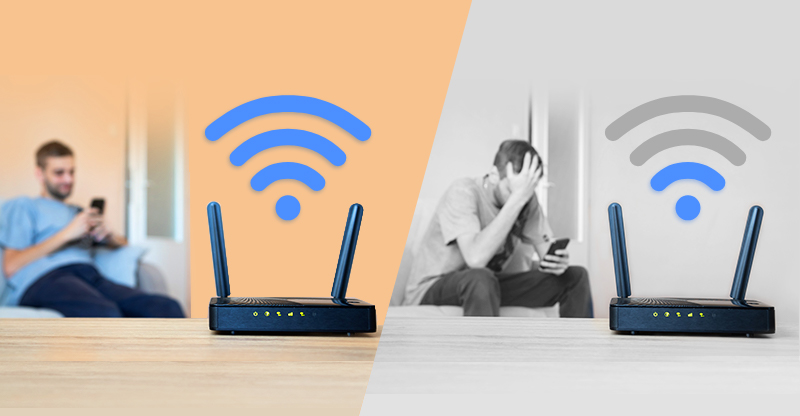 Why on earth is your Wi-Fi connection slow? 2.4 GHz has dominated the wireless LANs for the last decades and many commonly-used devices have also been operating on the 2.4GHz radio like Microwave ovens, baby monitors, electronic garage doors, Bluetooth devices, etc. When you have multiple devices running on the same frequency, i.e, 2.4 GHz, a ''traffic jam'' of frequencies is unavoidable, which will contribute to your slow Wi-Fi. What's worse, if you just live or work in some densely-populated areas such as apartments or complexes, your signal will have to fight with all the other signals from your neighbors for speed, slowing your Wi-Fi as well.
Theoretically speaking, deploying 5 GHz will be less congested than the crowded 2.4 GHz. But your Wi-Fi connection is still not as smooth as you expected? Why? Because there are ''blockers'' that can block or interrupt your Wi-Fi signal. Adopting a 5GHz radio Wi-Fi router/modem/access point (AP) located behind obstacles like cabinets or closets will still prevent the Wi-Fi signal from passing through.
Before upgrading to the less-congested 5GHz wireless network, make sure your network card and each wireless device support 5 GHz. Otherwise, you will have to choose the 2.4GHz radio for compatibility. Not an optimal Wi-Fi solution, obviously. Thus, the advantages will be leveraged fully by combining 2.4 GHz and 5 GHz in a dual-radio access point, effectively improving the network performance and optimizing your user experience.
Does FS Wi-Fi 6 Dual-radio Access Point Worth a Shot?
As the name implies, the difference between single-radio vs dual-radio is not difficult to tell: Single-radio AP transmit on EITHER 2.4GHz OR 5GHz radio, whereas dual-radio AP is capable of transmitting on BOTH 2.4GHz and 5GHz radios at the same time.
FS's Wi-Fi 6 access points are all dual-radio, which means they have at least one 2.4GHz and one 5GHz radio within them. With a selectable dual 5GHz radio access point, you can switch the 2.4 GHz into a second 5 GHz. So, instead of a dual-radio 2.4GHz and 5GHz access point, you now have a dual 5GHz access point. Settling the wireless network congestion, FS dual-radio access points are more suitable in high-density environments where a large number of clients require to connect to the WLAN.
FS wireless APs also fully consider the important factors of wireless security, radio frequency control, mobile access, service quality assurance, and seamless roaming to ensure the stability of your wireless network. Besides, all the FS enterprise APs support hybrid management modes. Either deployed as standalone AP (Fat mode) or managed AP (Fit mode), the AP will detect the operation mode automatically without extra effort on firmware upgrade. When a wireless network has no more than 5 APs, managing them independently can be easy, whereas for some complex wireless networking scenarios, cooperating with FS wireless controllers is more efficient.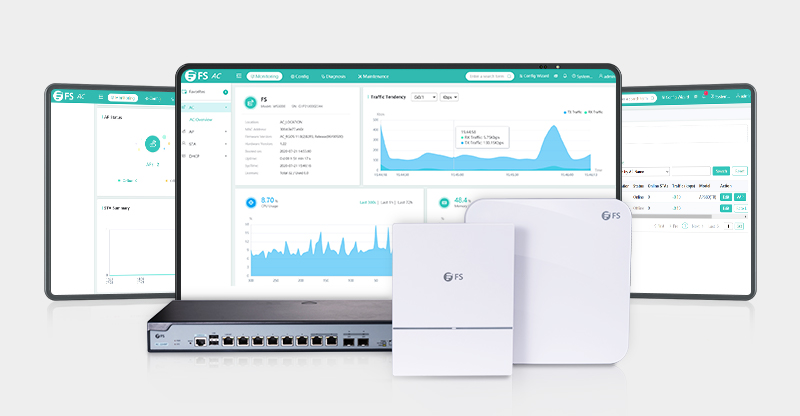 How to Select FS Dual-radio Wi-Fi 6 APs for Various Scenarios?
East, West, NEED's best. When it comes to the selection of the access points for the wireless networks, the actual need based on your circumstances will always come first. Fully compliant with Wi-Fi 6 OFDMA modulation, MU-MIMO, and BSS color spatial reuse, FS Wi-Fi 6 APs are designed for different campus network solutions to meet various demands.
AP-W6D2400C Key Highlights & Application Scenarios
Entry Wi-Fi 6 high-performance enterprise indoor AP.

Selectable dual-band dual-radio mode (2.4G + 5G or 5G + 5G).

Max. 2.4Gbps by dual 5G & Max 1.775Gbps by 2.4G + 5G.

Max. 1024 Wi-Fi clients.

Up to 65% higher total throughput in the legacy Wi-Fi 5 environment.
FS AP-W6D2400C access point is particularly ideal for SMB scenarios including small offices, boutique hotels, retail stores, etc, providing higher network efficiency and better user experience with optimal ROI.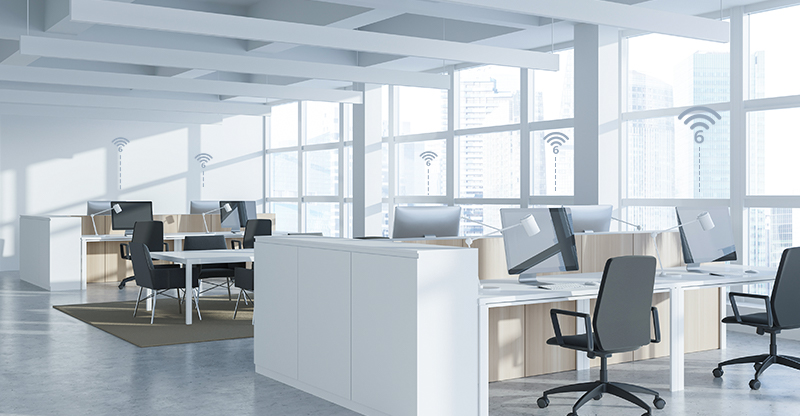 AP-W6T6817C Key Highlights & Application Scenarios
Enhanced Wi-Fi 6 ultra-high-performance enterprise indoor AP.

Tri-band dual-radio mode.

Max. 6.817Gbps access rate.

Max. 1536 Wi-Fi clients.

Up to 10 spatial streams (4 in 2.4 GHz & 6 in 5 GHz).
FS AP-W6T6817C access point is especially applicable for large campuses, conference centers, or other densely-populated scenarios, covering diverse sectors including education, government, finance, and business, etc.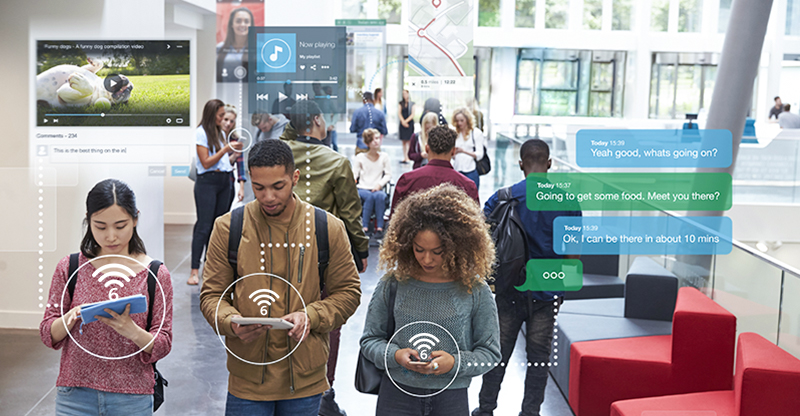 In multi-tenant buildings, FS Wi-Fi 6 APs can switch to dual 5G, allowing 5G-compatible client devices to connect to a clearer, less contended band, minimizing network conflict situations. For other bandwidth-intensive applications like VoIP, video streaming, FS selectable dual-radio tri-band APs can alleviate latency or jitter problems when operating in an HD/VHD environment.
You might be interested in