FS Achieved a Technological Breakthrough in HP Compatible Transceiver Modules
May. 8th, Shenzhen, FS News– FS, the leading manufacturer and supplier of compatible optical transceiver modules, today announced that it has achieved a breakthrough in HP compatible transceiver modules and successfully commercialized. Not only SFP+ SR, LR but also SFP+ ER, ZR, CWDM SFP+ together with the HP X2 transceiver modules are available in FS from today.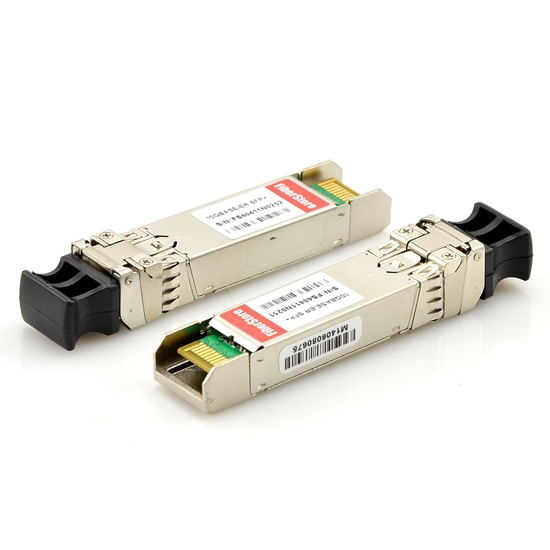 As the global leading manufacturer and supplier of compatible optical transceiver modules, FS always specialized in compatibility breakthrough and insisted on the high performance of the optical components/lasers. After achieving a series of success in Cisco series' encryption, FS achieved a technological breakthrough in its compatible optical transceiver modules once again. "We have already found out the complete and perfect solution for the HP series' encryption." said by Michelle Zhu, the sale manager of FS, "Except the SFP+ SR and LR, we can also support SFP+ ER, ZR, CWDM SFP+ as well as the HP X2 compatible optics now." she added. It is definitely an important breakthrough to satisfy the needs of HP users.
In addition to improving and extending the compatible technology to satisfy the needs of more major brands and more devices models. FS also pays attentions to detail and high quality of the products. It is said that FS has invested much capital in improving the products' quality in order to strive for perfection. "We will introduce a new line of high-quality optical transceiver modules which can support lower power dissipation with low heat." said by Michelle, "As we know, the power dissipation and consistency are the main concerns of optical transceiver module users. These new introduced modules are with good performance on power dissipation and consistency which may better fill this needs." she added.
Furthermore, in order to satisfy the requirement of 40/100 GbE, nowadays, both 40G and 100G optical transceiver modules can be compatible with HP. Additionally more major brands, such as Intel, Brocade, Cisco, Juniper or other major brands can also be compatible with.
For more information:
If you have any interest or inquiry on the products mentioned in this news, please contact us over sales@fs.com.
FS is a professional manufacturer and supplier of optical networking solutions. We can supply 100% compatible Fiber Optic Transceiver modules and Direct Attach Cable of many brands with a incredible discount for 10GbE to 40GbE, or even 100GbE applications. In addition, according to your requirements, we welcome any inquiry for customized fiber optical transceiver. FS's aim is to offer the best quality products and perfect solutions, to save customers' time and money, and to make customers enjoy personalization.
You might be interested in