FS Fiber Media Converter Solutions
Dec. 21st, Shenzhen, FS News – FS launched a stable, reliable and affordable featured product solution of fiber media converters which includes eight categories of media converters for choice.
Fiber Media Converters can be used anywhere in the network to integrate newer technology with existing equipment to support new applications, technologies and future growth. They are simple network devices which support many different data communication protocols including Ethernet, Fast Ethernet, Gigabit Ethernet etc., as well as multiple cabling types such as coax, twisted pair, multi-mode and single-mode fiber optics.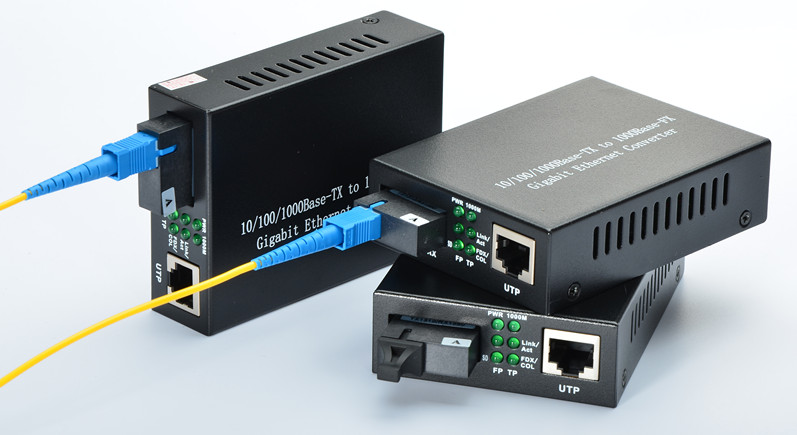 FS offers a comprehensive line of fiber media converters which to satisfy all kinds of your network requirements. Our media converter series includes fiber to Ethernet media converter, fiber to fiber converters, OEO converters, PoE devices as well as video converters etc., with managed or unmanaged, standalone or modular options. which can extend network distances over fiber up to 160km.
More cost-effective product solutions are coming soon. Please stay informed with us!
FS is a leading manufacturer and supplier of fiber optic subsystems, components and solutions. With last four years growing, we have built our strong and professional teams in optical communication product R&D, systematic solution and supply chain management. Nowadays, we are doing business with more and more worldwide well-known corporations like CloudFlare, EXFO, Apple, MRV, JDSU, ADTRAN, Avago, EMC, etc., who have put large volume of our products into production for their Data Center or Cloud Computing application and speak highly of our service and products. We will be working together with our customers, partners and co-workers to benefit them more and contribute more to the global popularity of optical communication.
You might be interested in