FS German Warehouse Free Shipping Notice
Dec 5th, FS News – FS has recently implemented the free shipping policy in German warehouse to provide better shopping experience for our customers. The details of German warehouse free shipping are as follows.
Order Amount: when the order amount is greater than or equal to €79, and all the items you bought have stock in German warehouse, free shipping is possible, but not tax-free.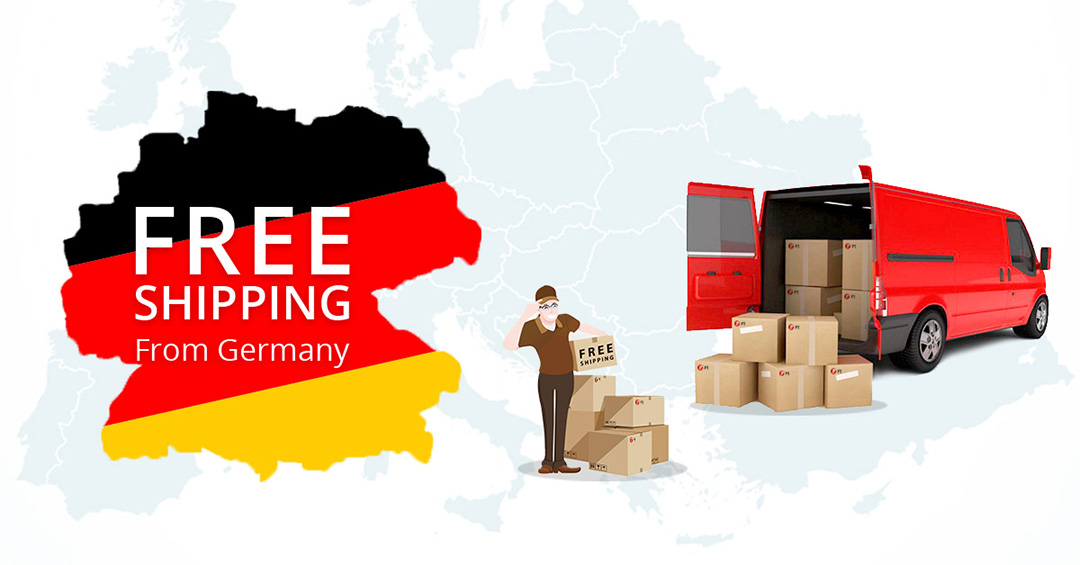 Delivery Address: we can ship from Germany to 29 countries.
Germany
France
Italy
Netherlands
Belgium
Luxembourg
Denmark
Ireland
Greece
Portugal
Spain
Austria
Sweden
Finland
Malta
Cyprus
Poland
Hungary
Czech Republic
Slovakia
Slovenia
Estonia
Latvia
Lithuania
Romania
Bulgaria
Croatia
United Kingdom
Monaco
Note: the following areas are not included in German shipping
Germany: The Island of Heligoland, The territory of Büsingen
France: French overseas territories, Guadeloupe, French Guiana, Martinique, Réunion, Mayotte, Saint-Martin
Italy: Livigno, Campione d'Italia, The Italian waters of Lake Lugano
Netherlands: Netherlands Antilles, Aruba, Bonaire, Curacao, Saba, Sint Eustatius, Sint Maarten
Denmark: Faroe Islands, Greenland
Greece: Mount Athos
Spain: Ceuta, Melilla, Canary Islands
Finland: The Åland Islands
Cyprus: Turkish part of the island
UK: Isle of Man, British overseas territories, Gibraltar, Channel Islands, Jersey
For Malta and Cyprus, we offer free shipping with DHL Express Worldwide 1-2 Business Days. And for other countries, we offer free shipping with UPS Standard 1-3 Business Days.
FS Seattle warehouse and German warehouse are all taking the implementation of free shipping on orders over $79 and €79 respectively. And we will keep progress and continue to launch other shopping policies for more user-friendly service.
You might be interested in