Fiber Distribution Panel Wiki, Types and Buying Tips
The fiber optic cabling system is becoming increasingly complex as numerous fiber cables are added into the network everyday. To manage and organize these cables in order, network technicians often use various cable organizers to minimize the clutter of wires when dealing with fiber cable moves, adds and changes (MACs). Fiber distribution panel or fiber optic distribution panel is one of the commonly used cable managers.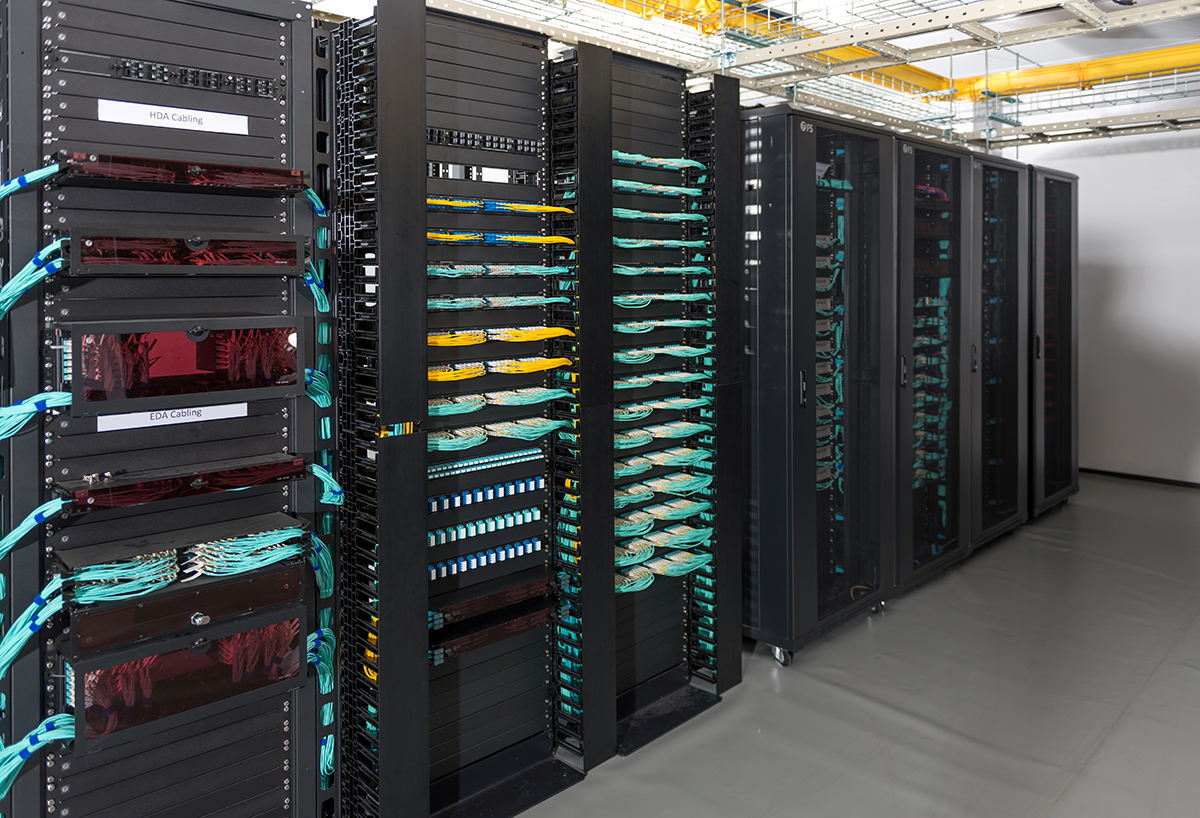 What Is A Fiber Distribution Panel?
Fiber distribution panel, also known as fiber optic patch panel, is mainly used for accommodating fiber cable terminations, connections and patching. With fiber optic distribution panels, network technicians can control massive fiber cables and connection points in a standard panel or enclosure structure. Therefore, fiber distribution panels make it simple and convenient for us to do cable management and maintenance.
Fiber Distribution Panel Types
Generally speaking, fiber optic distribution panel can be divided into wall mount and rack mount types. Wall mount fiber distribution panel are designed for direct termination of fiber optic cables, which can be mounted virtually anywhere. For easy access to cables, wall mount fiber distribution panels are often designed with dual doors. Here takes FS wall mount fiber patch panel video as an example to show how to use and install it in details:
Rack mount fiber optic distribution panel, on the other hand, is mainly used for data center rack cable management. It usually comes in patch panel and enclosure versions, with 48/96/144 LC/SC ports. The fiber optic distribution patch panel is an 1U adapter plate loaded with LC/SC adapters. While the fiber distribution enclosure is a 1U or 2U metal box which provides protections for inside cables. In high density cabling data centers, the rack mount fiber distribution enclosure is much more popular for its larger capacity and versatility. The following video shows how to use a rack mount enclosure:
Things to Consider Before Buying A Fiber Distribution Panel
With various fiber optic distribution panels in the market, you may wonder how to choose the right one for you needs. Well, before buying a fiber optic distribution panel, you's better take the following factors into consideration:
Wall Mounted or Rack Mounted
The first thing to consider is where you'll install the distribution panel. Wall mount fiber distribution panels are mainly installed in telecommunications rooms and other wall mounted applications. Rack mount fiber distribution panels, on the other hand, is used on network or server racks.
Loaded or Unloaded
A Loaded fiber distribution panel is pre-loaded with fiber adapters and pigtails. With it, you can simple snap in the fiber cable connections. However, if a port of this fiber optic panel gets damaged, it will be broken forever. Furthermore, if you you want to change your connectors from the old SC to new LC ones, you'll need to buy a new LC Loaded fiber distribution panel. Unloaded fiber distribution panels, which are more flexible, have no such limitations.
Size and Ports
As mentioned above, fiber distribution panels are available in 1U, 2U, or even 4U. The bigger the size, the larger the fiber capacity. Among them, 1U fiber distribution panel is the most popular kind. The number of ports is another important factor, especially in high density cabling. A 1U fiber optic distribution panel usually has 48, 96, or even 144 fiber ports. For those who have limited cabling space, fiber distribution panels with more ports are preferred.
Conclusion
Fiber cable installation and management is a tough thing to do especially when there are hundreds or even thousands of cables. The fiber distribution panel offers great help in eliminating wire clutters, providing space and protection for all the fiber cables needed by technicians in setting up fiber optic links. In addition, a fiber optic distribution panel also makes cable management and troubleshooting works much more easier.
Related Articles:How to Use Fiber Patch Panel for Better Cable ManagementBest Patch Panel Cable Management Techniques
You might be interested in
Subscribe to Get Latest News
Videos
FS Same Day Shipping Ensures Your Business Success