Fiber Optic Adapter/Coupler Tutorial
Of the many components in an optical networking system, fiber optic adapter may be the least conspicuous one, which tends to be ignored by IT managers and directors. Though it is small, we can still not deny the fact that fiber optic adapter is of vital importance to the whole operating system for optical networks.
Fiber optic adapter, which is also known as fiber optic coupler, plays a critical role in aligning the individual fibers in a cable to the fibers in another cable. Available for several decades, it has been delivering stable performance in the whole fiber optic cabling system. And it is time for us to be clear and honest with the significant role that fiber optic adapter plays in the overall interconnection system.
Fiber Optic Adapter: A Small But Important Part in Fiber Optic System
The reason why we say fiber optic adapter plays a small but critical role in the optical communication system is due to its important function, for which it should never be overshadowed by connectors.
What Is a Fiber Optic Adapter?
A fiber optic adapter is a small device for connecting fiber optic patch cables together. Fiber optic adapters may come in different shapes, but they are all designed to achieve the same function—to join and align the connectors of two fiber optic patch cables. A fiber optic adapter allows fiber optic patch cables to be attached to each other singly or in a large network, allowing many devices to communicate at once.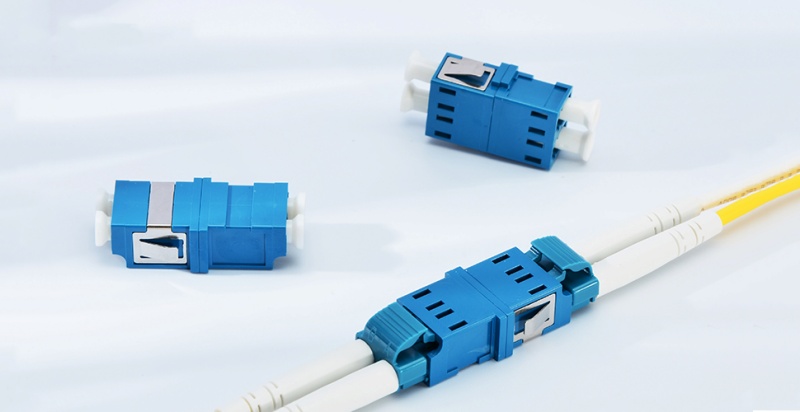 Figure 1: Fiber Optic Adapter Connecting Patch Cables
How Does a Fiber Optic Adapter Work?
We know that the requirements for a fiber optic connection and a copper connection differ significantly. While two copper conductors can be joined directly by a solder or by connectors that have been crimped or soldered to the wires, the key to a fiber connection is the precise alignment of each fiber core. And such an alignment is achieved by two precision components—the ferrule within each connector and the alignment sleeve within each adapter. On the one hand, most connectors are based on a 2.5-millimeter-diameter ferrule, in which the fiber is located. The ferrule both secures and aligns the fiber. On the other hand, inside each fiber optic adapter is the alignment sleeve. Its purpose is to bring together the ferrules of the two connectors being mated within the adapter's sleeve and at its approximate midpoint.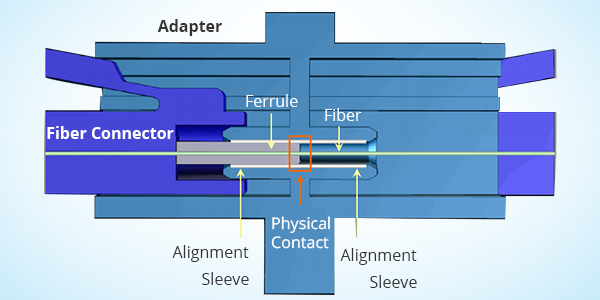 Figure 2: The Working Principle of Fiber Optic Adapter
Types of Fiber Optic Adapters
There are a number of different shapes of fiber optic adapters available, depending on the make-up of the two cables that are to be connected as well as the diversity of the fiber optic connectors. According to the types of fiber optic connectors that adapters are used for, there are several common adapters: LC adapter, FC adapter, SC adapter, ST adapter, E2000 adapter, MTP/MPO adapter, etc.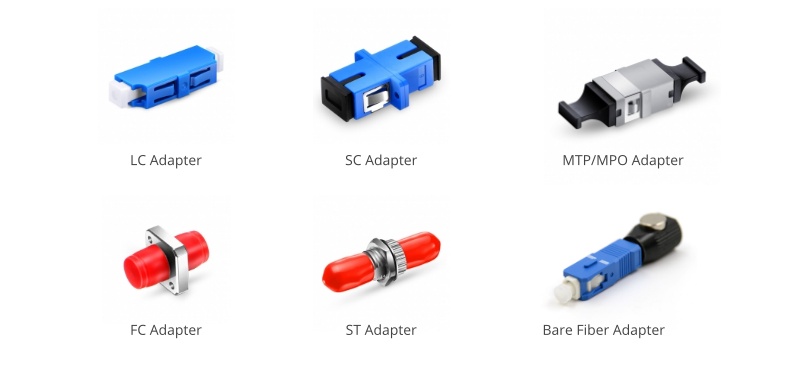 Figure 3: Different Types of Fiber Optic Adapters
LC Adapter
LC adapters can be used for the connection of LC patch cables or LC connectors. There are different types including LC to LC, LC to FC, LC to SC, LC to ST, and LC to MU, etc. All these adapters can be available in simplex, duplex, quad, single-mode, multimode, UPC, APC, PC with plastic housing, zirconia sleeve, and optional bronze sleeve.
FC Adapter
FC adapters can be used for the connection of FC patch cables or FC connectors. FC adapters include square type, single D type and double D types, in single-mode and multimode versions. All these adapters are with metal housing and ceramic sleeves. The FC square adapter is available in the standard body styles with nickel plated brass or nickel plated zinc housing. FC round adapters come with a choice of D or double D Flange, and feature nickel plated brass housing for corrosion resistance.
SC Adapter
SC adapters can be used for the connection of SC patch cables or SC connectors. There are various types including single-mode and multimode, zirconia sleeve and bronze sleeve, simplex and duplex versions. Standard female to female SC adapter and hybrid SC adapters are also available. Typical SC adapters are with plastic housing. There are also metal housing SC adapters. Most of these adapters come with ceramic sleeves, while there are bronze sleeve SC adapters which are generally multimode types.
ST Adapter
ST adapters can be used for the connection of ST patch cables or ST connectors. There are simplex, duplex, single-mode, multimode, metal, and plastic ST adapters. Most ST adapters are simplex with zirconia sleeves, and optional bronze sleeve adapters are available for multimode.
E2000 Adapter
E2000 adapters can be used for the connection of E2000 patch cables or E2000 connectors. There are single-mode and multimode E2000 adapters. These adapters include both UPC and APC polish types. The E2000 adapters are with zirconia sleeves and in simplex style. E2000 is a trademark of Diamond company.
MTP/MPO adapter
MTP/MPO adapter provides the connection between cable to cable or cable to equipment in the MTP/MPO style. It works for any MTP Connector from 4 fiber to 72 fiber, which are widely applied in 10G/40G/100G networks, data center, optical fiber communication system, cable television network, fiber optic access network and video transmission.
A Special Fiber Optic Adapter: Bare Fiber Adapter
Bare fiber adapter is a type of adapter that can be used to attach a bare fiber optic cable to a connection piece. This type of adapter allows the cable to fit into a connection slot, whether into a mating sleeve or into an electronic device. The fiber optic cable can be fit into an adapter that works with any of the standard shaped connectors.
What to Consider When Picking a Fiber Optic Adapter
With a number of different shapes of adapters available, how to pick the right fiber optic adapter may become a problem. To some untrained eyes, all these adapters may look the same, but there are some very critical differences in adapter quality that can drastically affect data center performance. Generally speaking, the following two points should be taken into account, when considering a fiber optic adapter.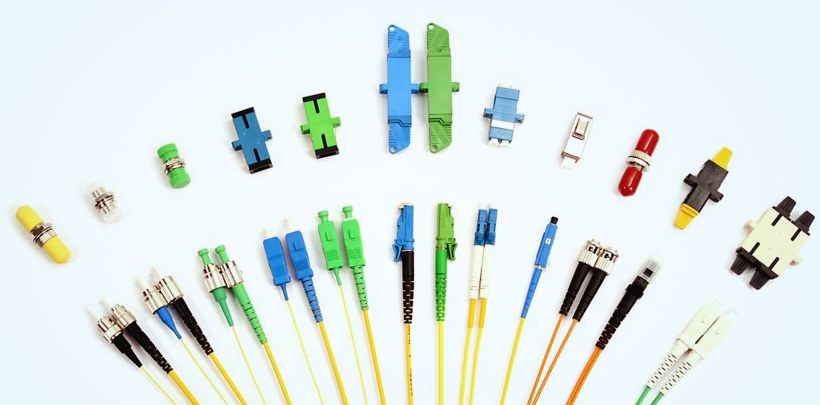 Figure 4: Various Types of Fiber Optic Adapter
The Type of Cables Need to Be Connected
If the connecting cables are all the same shape, an adapter with square, rectangular, or round inputs can be used. These adapters are comprised of two or more female connections that the fiber optic cables can be plugged into. And if the connecting cables are different, it is necessary to use a hybrid fiber optic adapter, which can be designed to fit any two types of fiber-optic cables together. There are many different types of hybrid adapters, so it is important to know what type of cables need to be connected before purchasing one.
Materials for Adapter Alignment Sleeve
The alignment sleeve is the most important component of a fiber optic adapter. Some manufacturers may choose a metal, sometimes referred to as Phosphor Bronze. This alloy is noted for its strength and rigidity for large boat propellers, springs and bolts. However, ceramic materials are ideal for manufacturing couplers. Ceramics are non metallic, inorganic and crystalline in structure. The crystalline structure of ceramic allows for a very rigid surface that will not deform. Why does this matter? As we discussed, alignment is critical. A softer metal like Phosphor Bronze will deform over time, especially with repeated plug-ins. Ceramic will hold its original shape for much longer. This makes a coupler that has ceramic alignment sleeves far superior to Phosphor Bronze.
Fiber Optic Adapter Cleaning Procedures
Small as it is, fiber optic adapter is still an important part of the whole optical system, which should and also deserves to be cleaned according to the appropriate cleaning procedures. There are two basic cleaning methods—dry cleaning and wet cleaning.
1. Dry Cleaning: First, insert a dry adapter cleaning stick (or fiber adapter sleeve brush) inside the adapter and pull out with twisting motion; cleaning inside the surface of the alignment sleeve. After cleaning the adapter with the connector installed on one end, inspect the connector end face for contamination.
2. Wet Cleaning: Insert an adapter cleaning stick (or fiber adapter sleeve brush) moistened with fiber optic cleaning solution (or > 91% Isopropyl Alcohol) inside the adapter and pull out with twisting motion; cleaning inside surface of the alignment sleeves. Follow up with a dry swab. After cleaning the adapter with the connector installed on one end, inspect the connector end face for contamination.
Summary
Fiber optic adapter plays the critical role of aligning the individual fibers in a cable to the fibers in another cable. If fibers are not properly aligned, then loss is incurred at that mating point. If too much loss is incurred, downtime is a distinct possibility. In fiber optic communication system, every device counts, no matter how simple or how small it is. It is these tiny devices, like fiber optic adapter and connector, make the whole system possible and run without problem.
Related articles:
What Kind of Fiber Patch Cord Should I Choose?
How Many Fiber Connector Types Do You Know?
You might be interested in