Power Over HDBaseT: Necessity and Applications
HDBaseT Technology and Power Over HDBaseT
Promoted by the HDBaseT Alliance, HDBaseT is a consumer electronic and connectivity standard for whole-home and commercial distribution of uncompressed ultra-high-definition multimedia content. For example, HDBaseT technology connects home entertainment systems and devices using a feature called 5Play™ that enables up to 8 Gbps (the equivalent of 10.2 Gbps of HDMI) of uncompressed video and audio, 100BaseT Ethernet, control signals and power to be transmitted through the same cable within home connectivity. It uses standard RJ-45 connectors to transmit data up to 100 meters.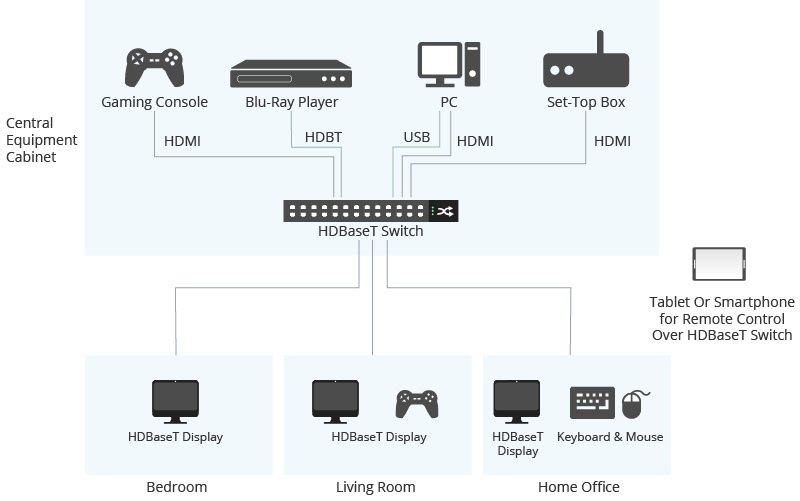 Figure 1: HDBaseT Technology for Home Devices
The Power over HDBaseT (PoH) standard is based on the IEEE 802.3at standard (Power of Ethernet or PoE), with the appropriate modifications to enable safe delivery of up to 100 W over the four pairs of the Ethernet cable. In a typical PoH implementation, the PSE is installed and powered by a 50-57V DC power supply, and all PDs then receive power directly over the HDBaseT link across all four pairs of Cat5e (or higher) cables, receiving twice the power of earlier two-pair solutions in PoE. If multiple PDs need power, PoH allows devices to be daisy-chained together and all powered through higher-power extenders (95 W).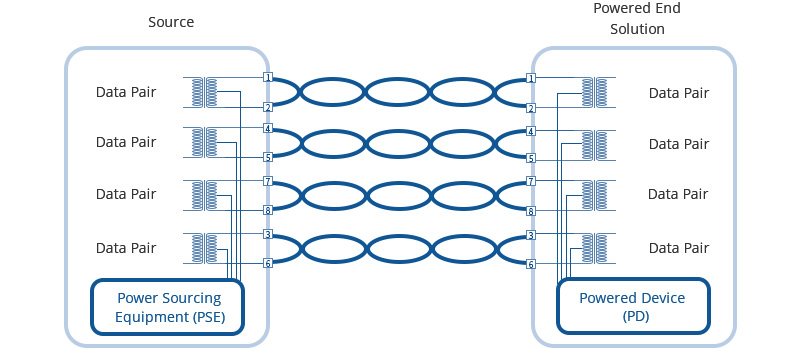 Figure 2:Four-Pair Powering With Power over HDBaseT
Why Do We Need PoH?
There are three main reasons why we need the power over HDBaseT.
No additional power source needed: With HDBaseT technology, a single LAN cable can provide power up to 100W over a maximum distance of 100 meters, requiring no additional power source.
Solves power circuitry problems in providing thinner, lighter wall-mounted TVs: HDBaseT power capabilities also solve the problem of AC-to-DC and DC-to-DC power circuitry where thinner, lighter wall-mounted TVs are needed. HDBaseT replaces the AC-to-DC circuitry with a single, convenient cable or connector, making it possible to connect wall-hung TVs via an HDBaseT-enabled Cat5e (or higher) cable without other power source required.
PD can draw more power: PoH is comparable to PoE for delivery of power 30 W or less when two pairs are used. For higher power delivery, PoH is unique to the HDBaseT standard to bring more power to the devices that require it. With PoH, a PD can identify cable length and resistance, and draw power up to 100 W, surpassing many types of PoE standards.
PoH Applications and Prospects
PoH technology offers a cost-effective and easy way to deliver power to digital signage at homes, in airports, hotels, hospitals, cafeterias or any other environment in need of a video display, eliminating the need for AC power. Unlike other HD distribution technologies currently available, HDBaseT is the only standard that delivers uncompressed Ultra-HD 4K video for up to 100 meters. HDBaseT technology is the industry's most advanced, cost-effective, easy-to-use and all-in-one solution for whole-home converged distribution of HD multimedia content, with inherent support for the huge install base of uncompressed sources and real-time interactive devices. Listed below are two main common scenarios using power over HDBaseT.
Used to Power a Single-Wire TV
PoH can be used to power a single-wire TV. In this case, the TV receives video, power, controls and Ethernet through HDBaseT. Audio, video, controls and power are delivered through the same cable from an AV receiver, which can be placed up to 100 meters away. If you use a two-box TV (see the figure below) where most of the electronics and the intelligence exist, the display is simply an elegant flat screen which receives only video and power.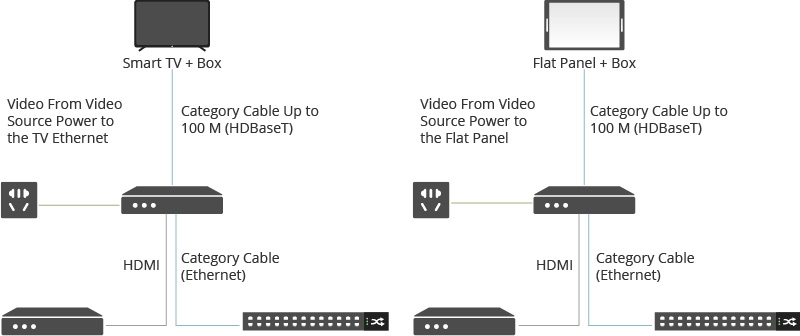 Figure 3: PoH for Single-Wire TV Powering
Used for a Two-Box Projector Setup
PoH can be used in a two-box projector setup, where the projector powers both the transmission TV box and charges the laptop with enough power. With HDBaseT, neither of the box and the laptop needs a separate power cord.

Figure 4: PoH for TV Box and Laptop Powering
FAQs About Power Over HDBaseT
Q1: What challenges will HDBaseT face?
A1: One big challenge for HDBaseT is the heat rise in cable bundles, which exists in PoE as well. To overcome this issue, how to avoid heat rise in PoE cabling may become a reference. Another challenge, the unbalance of DC resistance, also happens to both PoE and HDBaseT. Instead of bit errors and retransmits, the unbalance of DC resistance in a PoH connection can distort the picture. If the difference of DC resistance between two conductors is greater than the maximum allowed 3% as specified by IEEE Std 802.3, it is likely that your PoH application won't be picture-perfect. Therefore, you'd better test the DC resistance.
Q2: What is the difference between PoH and PoC?
A2: The main difference between the two is standardization. PoH is based on the PoE+ standard IEEE 803.AT where it can provide up to 100 watts of power. While PoC (power over cable, sometimes referred to as power over coaxial) is not based on an international standard.
Q3: Is PoH compatible with PoE?
A3: Yes, the PoH standard is based on PoE, and as such, it is compatible. In that case, the maximum power transmitted will be according to PoE.
Q4: Is HDBaseT compatible with coax cables?
A4: No. HDBaseT transmits signal either through a LAN cable or fiber cable (in products that feature Spec 2.0 chipsets).
You might be interested in